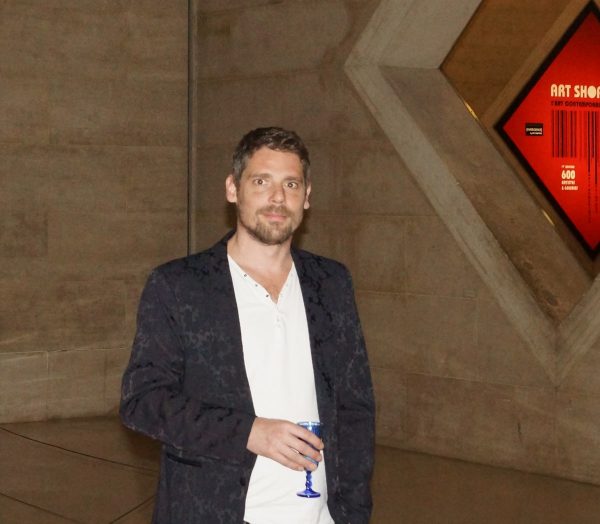 Alexandre IDIER
Born 1974 in Coruna on the Galician coast of Spain.
Currently living and working in Paris.
In his first  works Alexandre explored the application of natural pigments and materials – spices, coffee, plaster, glue, cotton wool – blending the representational and the abstract.
Rapidly followed the desire to discover new means of plastic expression. Sculpting painted clay lead him to develop the relief of the material directly to the canvas.
By 2000 the feelings and ideas, which followed his creative approaches found their full expression in abstract works.
Alexandre has cultivated an independent style. Geometry asserts itself quickly. Colour and form become the focal points of his work. Black gradually takes on the rank of a totally separate colour. Black becomes The colour, black becomes the whole palette of colours.
Member of the "Taylor Foundation", Akoun international cotation, his works are featured in a number of private collections and famous exhibitions. For the latests, in Beijing, Oct-Nov 2019 "Inspiration" at the Beijing Contemporary Art Culture Center, "Revelation" at the 798 Art Square Gallery Jan-Feb 2018, in Shanghai ToMaster 2017-2021, Shanghai Art Fair 2014-2015-2016, Shanghai Lux Expo april and oct. 2015. In Paris "Salon d'Automne" October 2022, at the French Ministry of Finance in April 2015, at the Carrousel du Louvre Art show May 2014, June and Oct. 2015-2016-2017, at the Paris Event Center Art3f Sept. 2016, at the Grand Palais Art Capital Nov. 2015. A few works (five) are available in Miami where he was and painted them in 2016.
He is preparing 2023  : Beijing and Shanghai (depending on health restrictions), Paris, Miami and New-York.
Significant  French artist of the Abstract Constructivism, for Alexandre art stems above all from the sphere of feelings. The creations flow from paths that open up like the windows of the imagination. Look at his pictures and the best part is left to the imagination – for each of us to find our own meaning.
Maybe you will share the assessment of this renowned New York gallery (April 2015):
"We are so pleased with your marvelous art and the positive energy of your stellar compositions, with its important visual narrative and its emotional link to the human and artistic experience."